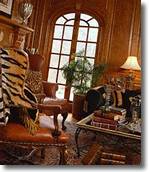 Through creative use of space, interiors can reflect mood, philosophy, or marketing strategy. Interiors suggest comfort, success, elegance, purposefulness and trust. The key to the success of any one interior and its designers is to clearly define its purpose and reflect its ownership or market, always interpreting and communicating the personality of the client.
The national award winning design firm of Frosolone Interiors is an interdisciplinary team of professional interior designers and merchandisers who provide an extensive range of interior design consultation, production and product services, including model home merchandising. Catering to the aesthetic demands of the interior merchandising and marketing of model housing, Frosolone Interiors brings more than 25 years of experience to the concept and completion of every project.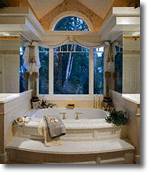 Awards from many of the esteemed home builder associations include Gold Key Honors for Excellence in Housing from the Homebuilders' Association of Greater Chicago and Prism Awards from the Florida Atlantic Builders Association.
Frosolone Interiors boasts an enthusiastic staff of designers and production management who have the experience and know-how to design and implement model home merchandising that is right on target.
Frosolone Interiors is a proud member of the National Association of Home Builders and this year's Parade of Homes sponsor for the Gold Coast Builders Association.
We are your model home merchandising experts.

Profile | Model Home Merchandising | Checklist | Design Team | Portfolio | Contact Us
210 Skokie Valley Road, Suite 3
Highland Park, Illinois 60035

Phone: 847.831.0027
Fax: 847.831.0053 E-mail: design@frosoloneinteriors.com