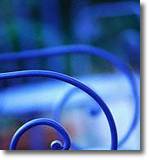 Model Home Merchandising: Model home merchandising is recognized as a powerful tool in today's highly competitive housing market by real estate developers and their investors. Today's savvy buyer is looking for quality construction, style, pricing and furnished models. Model home merchandising (a market-designed interior) aims at the prospective buyer's emotional "hot button" with a subtle-sell that clearly illustrates the builder's understanding of lifestyle requirements.
By having Frosolone Interiors join the builder's team to manage model home merchandising early in the planning and development process, we can offer our expertise and service in Floor Plan Evaluation, Space Planning, Architectural Detailing, Material Selections and Model Interior Merchandising. The design firm of Frosolone Interiors has an acclaimed reputation in model home merchandising in this highly specialized design niche. We have been designing model interiors since 1973, and our success is apparent. When you review our client list you will see it is reflective of our extensive experience in the national housing market.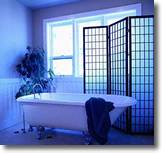 "The viability of model homes and model condominiums depends on the impression left in the mind of the marketplace. Intelligent and sensitive interior design and marketing play a major role in the success of any community development." - Linda Frosolone
We are your model home merchandising experts.

Floor Plan Evaluation | Space Planning | Architectural Detailing
Material Selections | Model Interior Merchandising
Profile | Model Home Merchandising | Checklist | Design Team | Portfolio | Contact Us
210 Skokie Valley Road, Suite 3
Highland Park, Illinois 60035

Phone: 847.831.0027
Fax: 847.831.0053 E-mail: design@frosoloneinteriors.com