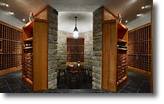 Our model home merchandising experts look forward to any questions or comments you may have concerning our services or our Web site.
Please fill out the form below. We will be sure to reply to you shortly.
If you would prefer to contact us by mail or telephone, our contact information follows:
Frosolone Interiors Ltd.
210 Skokie Valley Road, Suite 3, Highland Park, Illinois 60035
Phone: 847.831.0027
Fax: 847.831.0053 E-mail:
design@frosoloneinteriors.com
We are your model home merchandising experts.

Profile | Model Home Merchandising | Checklist | Design Team | Portfolio | Contact Us
210 Skokie Valley Road, Suite 3
Highland Park, Illinois 60035

Phone: 847.831.0027
Fax: 847.831.0053 E-mail: design@frosoloneinteriors.com